2021 China E-Commerce Calendar


China has long been the world's largest market for e-commerce and has continued to thrive last year despite mounting downward economic pressures and lingering trade tensions.
The country's e-commerce transactions hit 34.81 trillion yuan (about 4.9 trillion U.S. dollars) in 2019, with online retail sales reaching 10.63 trillion yuan, up 16.5 percent year on year.
In 2019, online retail contributed 45.6 percent of the growth in the country's total retail sales. China had more than 900 million internet users at the end of last year, with an internet penetration rate of 64.5 percent.
This article in includes the most important shopping festivals and holidays that retailers and brands can tap with marketing and promotional campaigns. Use our 2021 calendar to plan your marketing and sales strategies for the China market.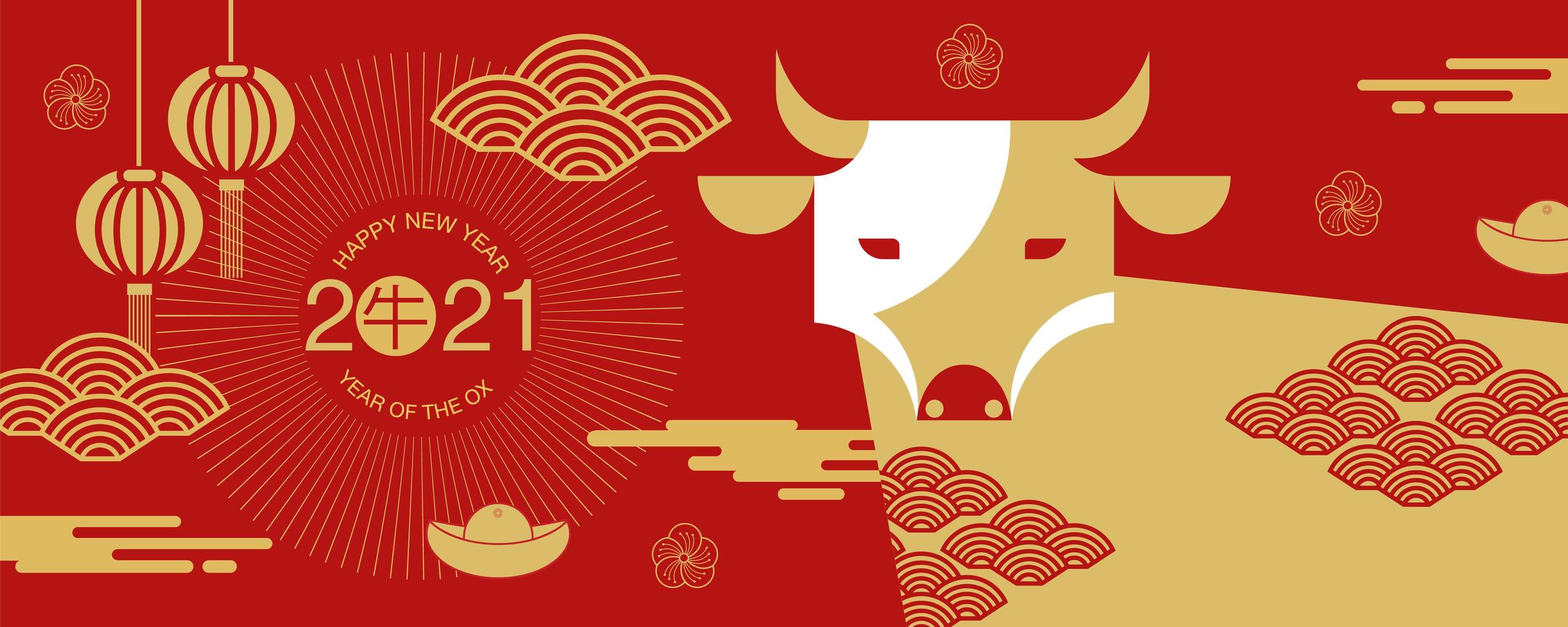 January 1, 2021 — New Year
Chinese New Year takes place later in the month, but January 1 is a popular e-commerce shopping holiday where brands discount their products and consumers stock up on everything from fashion to gifts for the year ahead. This one-day shopping spree sees consumers spend billions on WeChat Pay and AliPay, whilst in-store events are also popular.

February 12, 2021 — Chinese New Year
Many factories and businesses shut up shop around Chinese New Year so workers can celebrate with their friends and family, but e-commerce stores are busier than ever. From TMall to JD.com, brands use Chinese New year to sell off old stock and introduce new product ranges for the year ahead, leading to incredible sales. Tap into the hype and offer a discount or new product to entice customers, and ship orders quickly to keep buyers happy.

February 14, 2021 — Valentine's Day
Whilst the Chinese celebrate their relationships during the Qixi Festival or Double Seventh Festival, several Western traditions such as Valentine's Day have made their way over to the country, giving loved-up couples an opportunity to treat their partner to a special gift. Perfect for luxury lifestyle brands, Valentine's Day is your chance to sell stock — but advance WeChat marketing is critical to enter into the psyche of potential customers and their partners.

March 8, 2021 — Women's Day
To celebrate the social, economic, cultural and political achievements of women on International Women's Day, Chinese women are officially entitled to half a working day on March 8th every year. Indeed, whereas other countries protest and demonstrate, China takes a different approach, with men expected to treat their wives, children, and mothers to special gifts, cards, and flowers to show their love and appreciation — a great excuse to sell!

April 4, 2021 — Tomb Sweeping Day
The Qingming Festival (also known as Tomb Sweeping Day) falls on the 4th or 5th of April every year and signals the start of the temperatures rising and rainfall increasing. Historically the festival was to promote ploughing and sowing in the spring, but today it's a seasonal symbol designed to pay respect to the dead and celebrate the arrival of spring, with many e-commerce brands tapping into the trend to sell merchandise and limited edition products.

May 9, 2021 — Mother's Day
Mother's Day is another popular shopping holiday, with Chinese consumers spending billions of yuan on their mothers every May. In years gone by, mothers would be gifted hemerocallis, carnations or forget-me-not flowers from their sons and daughters, but now, children shower their mums with more contemporary gifts such as jewellery, clothing, food, and other treats.

May 20, 2021 — Wo Ai Ni Day
Don't ignore Wo Ai Ni Day (5/20 reads as Wo Ai Ni, which means I Love You in Mandarin) if you sell lifestyle products such as clothing, cosmetics, or jewelry. China's Valentine's Day is another e-commerce shopping day that you should add to your list, joining brands such as Prada, Lois Vuitton, Gucci, Tiffany & Co and Loewe who build their marketing campaigns around the event using influencers like Song Jia and live streamer Li Jiaqi to promote their 520-inspired products.

June 1, 2021 — Children's Day
Chinese families celebrate their children in June when sales of technology products and toys skyrocket. This unique shopping event is your excuse to promote your child-friendly products and establish yourself as a go-to brand in the country, but building your presence months in advance using Chinese social networking and video websites will be the key to standing out.

June 6, 2021 — Taobao 66 Festival
E-commerce giant Taobao celebrates the mid-way point of the year with its own shopping event, the 66 Festival, offering brands an excuse to promote their products and services at discounted prices. If you're not already selling your products on Taobao, register as a vendor to take advantage of their personalized recommendation algorithms, which helps brands sell more stock by encouraging consumers to part with more of their cash. Many predict that the 66 Festival will explode in the coming years as other retailers cotton on to the trend in a similar manner to 11/11, so keep your eyes peeled for opportunities to promote your stock.

June 18, 2021 — Shopping Carnival
JD.com's shopping carnival helps the e-commerce giant celebrate its birthday, with the brand launching a series of promotional activities and discounted products to thank its customers for their support. This year, the company reported record sales of US$29.2 bn for its 6.18 shopping festival, up almost five billion on 2018's figures, which came in at US$24.7bn. If you want to piggyback off of the success of 6.18, offer free shipping, share coupon codes and discounts on social media, and get involved in the excitement of this one-day spectacle.

August 14, 2021 — Qi Xi Festival
China's Qixi Festival is based on a 2,000-year-old legend of two lovers, Niu Lang, and Zhi Nu, separated by a river, who can only meet once a year when a flock of magpies forms a bridge for them. Over the years, it's become another excuse to spend and splash out on gifts for loved ones — and brands in the fashion, cosmetics, and food industries benefit the most.

September 21, 2021 — Mid-Autumn Festival
Known in China as zhongqiujie (中秋节), the Mid-Autumn Festival is one of the largest festivals in China, celebrating the moon. Today, it's an opportunity to reconnect with family, with many events centered around reunions and spending time with loved ones. As a small business promoting your products to Chinese consumers, launch your marketing campaigns around togetherness and loved ones, whether you're selling Scottish whisky or teddy bears.

October 1, 2021 — National Holiday
China's National Holiday takes place on October 1 every year, and although the holiday is officially spread over three days, it's the 1st where shoppers come out in force. Known as Golden Week, consumers travel across China and around the world, so UK brands can not only promote their products on Chinese e-commerce websites but their retail stores in other countries such as the United Kingdom by accepting WeChat Pay and adding scannable QR codes to their menus and marketing materials, linking to Mandarin translations on WeChat.

November 11, 2021 — Double 11
Forget Black Friday, Cyber Monday and Prime Day — Double 11 is perhaps the biggest event in China's shopping calendar. Also known as Singles' Day, the shopping holiday was the brainchild of Alibaba as an anti-Valentine's Day PR stunt, but it quickly turned into a money maker. Today, both online and offline brands celebrate 11/11 with promotional offers and huge marketing campaigns, so if you want to be a big player, you'll need to start preparing your advertising strategy months in advance and use PPC and KOLs to capture attention.

November 29th — Black Friday
Another massive e-commerce festival takes place just a couple of weeks after 11/11, and that's Black Friday. This shopping holiday originates in the United States and is today used in China as the sister to 11/11, allowing brands to sell off additional stock in the run-up to Christmas. We recommend using Black Friday as an excuse to stand out with exclusive offers and social media promotion; the more noise you make, the more sales you'll generate.

Wrapping up
It's easy to feel overwhelmed at the sheer number of shopping events across China every year, but you should see them as an opportunity rather than a threat. It's important to note, however, that simply lowering your prices on e-commerce websites isn't enough to stand out — your involvement in such events must be carefully planned and marketed to ensure you're able to capture the attention of potential customers and position your brand as an authority.

Planning Ahead
As with any digital marketing push, it needs to be planned. Think integration, using multiple channels for maximum traction, tying in activity with a Chinese web site, RED, TikTok (Douyin), WeChat and Weibo, as well as Taobao.
Activity should be mobile-first, given that the vast majority of web use in China is via mobile. So all tactics need to be clearly executed on the hand set.
So, if you're thanking about promoting your products in China we'd love to work with you and our KOLs to get your e-commerce operations in China roaring to life.